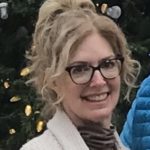 Elizabeth is a psychotherapist currently working with clients in Santa Maria, CA. 
She has an extremely diverse background, with a long-standing interest in helping others. After high school she followed her parents' guidance and studied business in college. She spent 10 years working in a corporate environment in middle management before a change in her life plan led her back to her pursuit of working to help others. She returned to college and earned a BA in Psychology with an emphasis in Religious Studies.
Elizabeth served a large urban church as Director of Outreach for 10 years, reclaiming her passion for justice and worked in areas of hunger and homelessness, the working poor, substance abuse, and other causes of human struggles. She obtained a Master of Social Work from the University of North Carolina at Chapel Hill, and began her specialty with an older adult population thus developing a heart for caregivers, as well.
With an internship at Hospice, she worked as a grief counselor, and support group facilitator. Later, with an interdisciplinary team, she offered supportive counseling to hospice patients who were in the last stage of life and their families who were preparing for change.
With experience as a medical social worker, Elizabeth worked in a level 1 trauma hospital, and later conducted home health visits for patients returning home or following a recent change in health status. She has had clients with various conditions, and also those for whom chronic pain is an issue.
Elizabeth has a passion for working with people going through adjustments, transitions,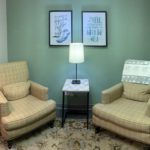 and new life challenges. She has experience in working with persons having depression, anxiety, anger, trauma, PTSD, caregivers with burnout, and/or persons living with someone with mental illness. She is a member of the Central Coast Carl Jung Society and is also interested in dreams, Jungian analysis, the process of individuation – the inner process of self-realization and seeking the true self in wholeness, not perfection.  Elizabeth is a fully trained EMDR therapist who is currently working on certification.
Married and with grown children now, she enjoys reading, gardening, cultural arts (music and painting), the out of doors, yoga, and empowering persons to live their best life.
See Elizabeth's LinkedIn page here for more information.