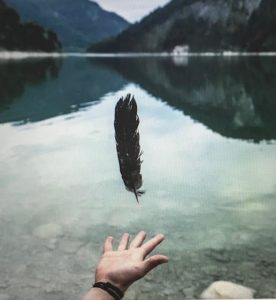 Feeling worthy and nurturing ourselves as part of natural self care is important to the ways we face situations and people in our lives. When we have cared for ourselves, we bolster our strength to interact with others and deal with events that might otherwise take us down.
When we listen to that still voice inside we may know what it is we need to take care of ourselves. Because we are unique, our needs vary and what works for me may not be helpful for you. I may need some time alone, spend time in my garden, a pedicure,  or maybe some music. You may need time in the gym, to talk it through with someone, or some other activity.
To thine own self be true. And it must follow, as night follows day, thou canst not be false to any man.

William Shakespeare
Sometimes, we know what it is we want, but don't feel worthy to ask, or don't want to rock the boat and risk conflict. Years of trying to be that good little girl or boy can stay with us into our adult years. Any of us can get triggered and be taken back to early feelings which may be painful.
Knowing what we truly want is part of feeling the freedom of authenticity and individuality. And sometimes we just need help in teasing out what that looks like. We can find the words with a little time and careful thought. We don't have to be confrontational in order to get our needs met. Using "I" statements helps to keep the conversation focused on our own communication instead of turning it outward and placing blame on others. Finding the courage is possible.
And with time, all shall be well.