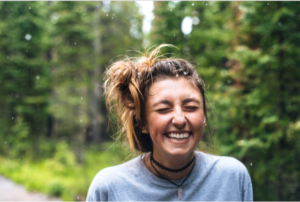 The holidays are here! This time of year can be filled with extra events, obligations, and along with that, we may experience many associated pressures (whether  self-imposed or cultural). We may find ourselves striving for perfection and wondering if we can "make it all happen"  as we juggle schedules, projects, with more demands on our time, energy, and maybe finances.
If you must look back, do so forgivingly, if you must look forward, do so prayerfully. However, the wisest thing you can do is be in the present – gratefully.      Maya Angelou
Some of you, conversely, may find yourselves in a new place, or situation, with something changed, and wondering what the coming time will look like, maybe stretching on with too much time alone. For some, the holidays may be filled with loneliness, a longing for the past, or wishing for something different. The point is – this season may stir up all kinds of emotions and dealing with them can be  daunting.
What are some ways we can cope in stressful times? The first thing may be to just acknowledge it. The holidays can trigger many different emotions with memories, expectations, and demands on our time and energy. When we are tired or depleted of energy, we may need extra rest. This season with shorter days and longer nights lends itself to taking advantage of  the season of hibernating. Maybe treat yourself to a  warm bath, a cup of caffeine free tea, and snuggle in for an earlier bedtime with a good book. If talking to or being with others  gives you renewed energy, make that phone call to your best friend before winding down. The important thing is to replenish your energy and nurture yourself in ways that are truly what you need. Know thyself.
Before a gathering that you imagine could trigger deep emotions, perhaps you can  conjure up a way to remain steady and ground yourself in your own strength. Maybe you have a superhero, or warrior you would like to embrace for this event. Or maybe you wear an invisible cloak of protection that will keep you safe. Harry Potter had one that made him invisible. That's not what this is. You are not invisible, you will have protection and strong boundaries. Knowing what you need to give yourself can be important in the process of being prepared for what may come.
Laughter, and humor, is one of the best healers. If you can have the presence of mind to find the humor in a situation, you can work miracles for yourself and others! When we smile and laugh we are creating a strengthening bond that connects people emotionally. Laughter improves the  flow of oxygen to the brain and the heart. Laughter can reduce pain and allows us to tolerate unpleasant moments. It can be disarming, and most people will thank you for this joyful relief!
Being grateful is one of the best ways to keep your mind in a positive place as you go through events that may shake your self esteem, trigger painful memories, or find yourself feeling off balance. The more we recall what we can be thankful for, the better our outlook becomes. Comparison is not helpful. We are all individuals and we never  know what someone else is going through or has been through. All we can know is ourselves. Doing the best we can with what we have, what we have been given, what we have made of ourselves is enough.
A little levity can go a long way. We mustn't take ourselves too seriously. Life can be hard, it can be short, it can be sweet, or difficult. But we aren't alone. It is the glorious struggle of the human experience to have the ups and downs and the contrasts are what make it colorful.
And, in the end, all shall be well. In time.